What We Do
Through the use of vertically aligned market sector groups, Dwelle Inc. provides broad consulting services centered around Design and Engineering, Sourcing and Procurement, and Construction Management.
Dwelle leverages strong leadership, industry knowledge, process expertise, and customized control systems to deliver value-added solutions throughout the life cycle of each project. We strive to tackle tough challenges, eliminating the inherent conflicts present in the project delivery methods currently prevailing in the industry.
Our mission is to support owners by effectively managing the business risk associated with design and construction. From acquisition through design, procurement, construction, and post construction services, we strive to be your essential partner in advancing your business strategy.
We Build Smarter
Compare our process with more traditional process by moving the slider in the infographic.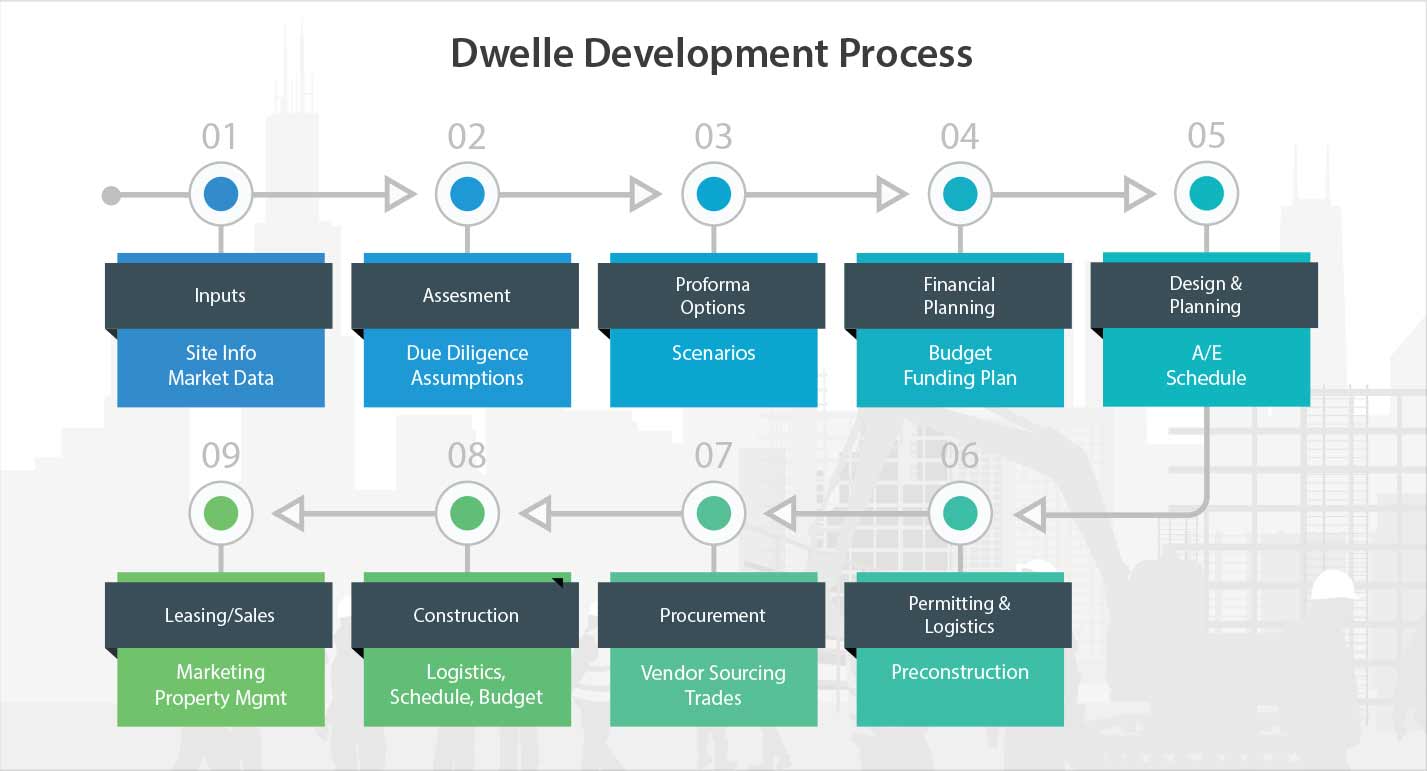 Why Choose Dwelle?
Dwelle is a leader in both New Construction and Renovation. Our innovative approach eliminates inefficiencies in construction: whether it's a new build or a renovation–all we see is an opportunity to transform the status quo and deliver better, faster, cheaper projects.